ABOUT Ann Carlson Publishing
Ann Carlson Publishing is a small publishing firm owned and operated by Dr. Ann B. Carlson, of Malone, NY.  The firm is dedicated new and niche authors, offering an alternative traditional publishing houses those who feel cut off from commercial agents and publishers, but find the idea of self-publishing overwhelming or too difficult.
Advice to authors: If you can find an agent and/or successfully market yourself to a traditional publisher, by all means–go for it! They have so many more connections and resources than we can offer; this is still the best way to get your book in the hands of others.
However, for those who have had just that one "very encouraging" rejection too many, or who haven't got the necessary contacts in the publishing world and don't know how to find them … If you have written a truly good book that we think ought to see the light of day, we offer a middle ground.
We offer a traditional book contract, paying the author royalties based on a percentage of cover price per book sold. The contract terms are author-friendly and competitive. Because we are a small house without deep contacts in the world of marketing, we expect our authors to do much of the work of identifying their market and publicizing their book, with a marketing and advertising plan we help you to create.
Depending on an author's goals, product, and expertise, We also offer a menu of publishing-related products with fee-for-service pricing, based on the amount of work requested or required. The a la carte menu includes manuscript review and editing, copy-editing, generation of printer-ready pdfs (using the publishing-standard software InDesign), ebook generation from print book format, scanning and formatting of artwork for printing, interior book design, cover design, handling of printing and distribution of finished manuscripts, and limited marketing.
A sole proprietor, Ann works with just 3 or 4 authors at a time.  Check out current and forthcoming books below, and also see Ann's current authors and Ann's publishing company facebook page.
Please, no unsolicited manuscript submissions.  Check with us for interest first. Send an outline and brief except, or even just a book idea with a sample of your writing. Use the "contact Ann" form above for initial ideas.
The Three Oranges
BOOKS

by Ann Carlson Publishing
(Order NOW at Amazon)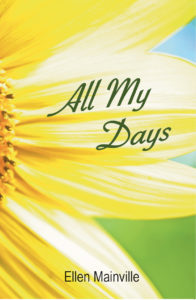 All My Days is a delightfully illustrated book of meditations for daily life by Ellen Mainville, a teacher, artist, and accomplished writer.  Married over 30 years to her husband Mark, with whom she has two (now-grown) sons, Ellen has turned to her private journals – from a life lived in active conversation with her God – to produce this engaging book of meditations. Her reflections on quotidian events, unique personalities, and every-day challenges capture the attention and prise open the heart in ways are both subtle and profound. Ellen's award-winning poetry and her charming colored-pencil illustrations are interspersed throughout. (72 meditations, 21 illustrations)
click (here) to see an excerpt.
Roberta's Boys: Four Pitts Brothers of Macon, GA.
READ THE REVIEWS
This title was commissioned by the Pitts Family Trust of Arlington, Va.  It is the incredible story of four black brothers who, in the midst of family tragedy and the tribulations of the Great Depression, went on to achieve success and make significant contributions to their country in government service and education.  The original concept was by Raymond Pitts, third of the brothers, who believed that the stories of prominent blacks like himself, in the era between Jim Crow and the Civil Rights Movement, were being lost to history.  He set out to try to preserve the family's stories. His children, through the Pitts Family Trust are carrying out his wishes.
BOOKS in Process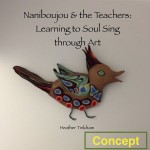 In Process:
Learning to Soul Sing, by Heather Tinkham
Heather is a Minnesota artist with widely varied media interests: Fibers, Polymer, Jewelry, Kinetic Sculptures (aka Mobiles), and Visual Arts. This book is a pictorial exploration of some of her favorite creations, with the accompanying stories of how the pieces were inspired and what they mean to her. "Our stories, whether struggles or victories, shape our existences in ways that go far beyond simple stereotypes. The layers blend and weave together, playing extremes off of each other, to create moments that are startlingly complex and rich in their beauty. That is what I hope to capture and share most of all."